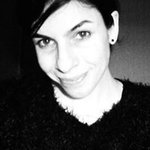 Santa Perpetua
Hi there! My name is Santa. I am an fine artist, graphic designer and tattooist. After working for a long time as a graphic designer, my way in the tattoo world started in 2008 under the teaching of Eduardo Sasía (Evolución tattoo. Montevideo, Uruguay). During the years, I have condensed all my knowledge about design and fine art in the tattoo subject, so the Graphic Art style is today my main creative outlet and the end of the search for my personal expression as a tattooist. Every tattoo is art on itself; every of them put together the feelings of the customer with my imaginary, so my aim is trying to catch and reflect a piece of soul on my works, making a unique artistic product every time. When I was an art student, I took art lessons in atelliers in Montevideo, Madrid and Barcelona, always exhibiting my art, working on various illustration projects, and why don't say that, wining some that another art contests. I also studied Communication Sciences and I have worked as a graphic designer and photographer for companies such as L'Oreal, Coca Cola, Nike, Madpoint, Freeriderzine, Coup de Fouet, Descord and El Pais Cultural, among others. In 2002, I left Montevideo to establish myself in Barcelona, where I lived for almost 12 years. Now I have settled up my stuff at Black Sails tattoo (Brighton, UK), where I work and express my creativity as a tattooist and artist. And that's it! I hope you enjoy seeing my work. Cheers! Santa Perpetua :) www.santaperpetuatattoo.com Santa Perpetua joined Society6 on June 23, 2014
More
Hi there!
My name is Santa. I am an fine artist, graphic designer and tattooist.
After working for a long time as a graphic designer, my way in the tattoo world started in 2008 under the teaching of Eduardo Sasía (Evolución tattoo. Montevideo, Uruguay).
During the years, I have condensed all my knowledge about design and fine art in the tattoo subject, so the Graphic Art style is today my main creative outlet and the end of the search for my personal expression as a tattooist. Every tattoo is art on itself; every of them put together the feelings of the customer with my imaginary, so my aim is trying to catch and reflect a piece of soul on my works, making a unique artistic product every time. When I was an art student, I took art lessons in atelliers in Montevideo, Madrid and Barcelona, always exhibiting my art, working on various illustration projects, and why don't say that, wining some that another art contests.
I also studied Communication Sciences and I have worked as a graphic designer and photographer for companies such as L'Oreal, Coca Cola, Nike, Madpoint, Freeriderzine, Coup de Fouet, Descord and El Pais Cultural, among others.
In 2002, I left Montevideo to establish myself in Barcelona, where I lived for almost 12 years. Now I have settled up my stuff at Black Sails tattoo (Brighton, UK), where I work and express my creativity as a tattooist and artist.
And that's it! I hope you enjoy seeing my work.
Cheers!
Santa Perpetua :) www.santaperpetuatattoo.com
Santa Perpetua joined Society6 on June 23, 2014.
Santa Perpetua's Store
15 results
Filter