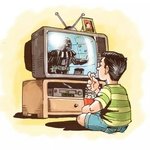 saqman
Since I was a child, comic-books and movies were my passion. Indeed, I think I'm keen on any kind of artistic expression. I deeply admire the great American comic-book artists, such as Harold Foster, John Buscema, John Byrne, Neal Adams, as well as artist like Adam Hughes, Mike Mignola, Rick Leonardi, Carlos Pacheco, Jae Lee or Tim Sale. But, I grew up with Tintin, Asterix, Lucky Luke, Spirou or the Smurfs. And, especially, with Spanish comic (known here as "tebeos") artists, who taught me the basis of scriptting, sketching or inking. I have also special fondness for Francisco Ibáñez and Jan, who created the most beloved characters of my childhood: Mortadelo y Filemón, and Superlópez. I sincerely hope you like my artwork! saqman joined Society6 on September 11, 2014
More
Since I was a child, comic-books and movies were my passion. Indeed, I think I'm keen on any kind of artistic expression.
I deeply admire the great American comic-book artists, such as Harold Foster, John Buscema, John Byrne, Neal Adams, as well as artist like Adam Hughes, Mike Mignola, Rick Leonardi, Carlos Pacheco, Jae Lee or Tim Sale.
But, I grew up with Tintin, Asterix, Lucky Luke, Spirou or the Smurfs. And, especially, with Spanish comic (known here as "tebeos") artists, who taught me the basis of scriptting, sketching or inking. I have also special fondness for Francisco Ibáñez and Jan, who created the most beloved characters of my childhood: Mortadelo y Filemón, and Superlópez.
I sincerely hope you like my artwork!
saqman joined Society6 on September 11, 2014.
saqman's Store
38 results
Filter