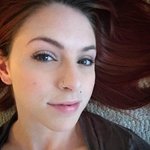 sarahc_oneill
Canadian based fine artist and graphic designer.
I'm a predominantly self-taught painter and illustrator, creating art in my off-hours. I'm constantly learning and hoping to earn a living to continue my art studies.
I love to make art for myself, but I also take commissions. If you like what you see, please get in touch. I'd love to help create your vision!
Read more