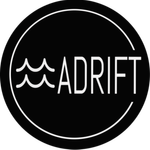 ADRIFT ART
Surfer, Artist, Teacher living in Japan. Instructions for living a life. Pay attention. Be astonished. Tell about it. I have lived on four different continents and traveled as often as possible. My art is inspired by my memories and experiences in the remarkable places I've been so fortunate to wander. Instagram: sdubree ADRIFT ART joined Society6 on October 10, 2015
More
Surfer, Artist, Teacher living in Japan.
Instructions for living a life. Pay attention. Be astonished. Tell about it.
I have lived on four different continents and traveled as often as possible. My art is inspired by my memories and experiences in the remarkable places I've been so fortunate to wander.
Instagram: sdubree
ADRIFT ART joined Society6 on October 10, 2015.
ADRIFT ART's Store
34 results
Filter