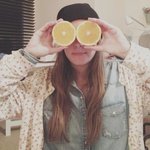 Sara Hepe
www.saraherreraperalta.com Work Inquires email me sherreraperalta@gmail.com All images copyright 2014 © Sara Herrera Peralta All Rights Reserved. Hi, my name is Sara Herrera Peralta or Sara Hepe, which is more fun and still reminds me of where I come from. I was born in Jerez de la Frontera (Spain, 1980) and I currently live in London. I have also lived in Paris, Malaga, Helsinki, San Sebastian, Dublin, Grenoble, Jerez or Trebujena, the town where I spent my childhood and where my father's family comes from. I speak and write in Spanish, English and French. I'm a poet, I've published 8 poetry books (in Spanish) and I am also a graphic designer. I have celiac disease which is why you will find a lot of gluten-free illustration in this page. I am interested in everything that is handmade, my creations search for a fresh, casual and fun style. Do not hesitate in contacting me for any kind of information or collaboration. I am also a flamenco passionate and a tireless traveller. Sara Hepe joined Society6 on May 20, 2014
More
www.saraherreraperalta.com
Work Inquires email me sherreraperalta@gmail.com
All images copyright 2014 © Sara Herrera Peralta
All Rights Reserved.
Hi, my name is Sara Herrera Peralta or Sara Hepe, which is more fun and still reminds me of where I come from. I was born in Jerez de la Frontera (Spain, 1980) and I currently live in London. I have also lived in Paris, Malaga, Helsinki, San Sebastian, Dublin, Grenoble, Jerez or Trebujena, the town where I spent my childhood and where my father's family comes from. I speak and write in Spanish, English and French.
I'm a poet, I've published 8 poetry books (in Spanish) and I am also a graphic designer. I have celiac disease which is why you will find a lot of gluten-free illustration in this page.
I am interested in everything that is handmade, my creations search for a fresh, casual and fun style. Do not hesitate in contacting me for any kind of information or collaboration.
I am also a flamenco passionate and a tireless traveller.
Sara Hepe joined Society6 on May 20, 2014.