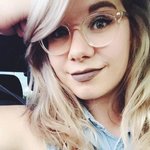 Sarah Jane Rozman
Coming from a tiny town in northern Ohio, I grew up in the country, our house nestled cozily in the middle of the woods. We had a pretty cool set up there, with all the wildlife around us! I have always especially loved birds, and I grew up learning all about the different breeds, their songs and characteristics. Since I was a child, my mother and I have rehabilitated numerous birds and breeds of all kinds. This love for birds flew with me to Florida, where I later began incorporating them into my artwork in the Illustration program at the University of Central Florida. Now, they've taken over! I treat each painting and illustration with the same care and love that I share for these unique creatures. If you have a request, for a piece representing a certain breed of bird for example, feel free to message me! I love anything and everything Doctor Who, except for those feels man. Sarah Jane Rozman joined Society6 on June 2, 2013
More
Coming from a tiny town in northern Ohio, I grew up in the country, our house nestled cozily in the middle of the woods. We had a pretty cool set up there, with all the wildlife around us! I have always especially loved birds, and I grew up learning all about the different breeds, their songs and characteristics.
Since I was a child, my mother and I have rehabilitated numerous birds and breeds of all kinds. This love for birds flew with me to Florida, where I later began incorporating them into my artwork in the Illustration program at the University of Central Florida. Now, they've taken over!
I treat each painting and illustration with the same care and love that I share for these unique creatures.
If you have a request, for a piece representing a certain breed of bird for example, feel free to message me!
I love anything and everything Doctor Who, except for those feels man.
Sarah Jane Rozman joined Society6 on June 2, 2013.