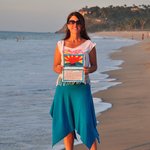 Sarah Love
Lover of Life. Maker of Art and Magic. Friend of beings seen and unseen. I think humans are fascinating and I dream of a world where we are united in love, standing for love and remembering that we are made of love in everything we do.
Read more
1e377948-63b8-4476-81bc-97010b35fc68

Popular

e60c29ed-dc7b-4ed5-a356-df69c42affda

All
You are currently on society6.com.