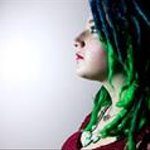 Sarah Margulies
I am a 20-year-old former college student who is taking some gap time. I currently live in Minneapolis, MN but have also spent significant time in Ashland, WI and Rhinebeck, NY. I've been taking photographs for 7 years. If you know of a photo you would like a print of, please feel free to contact me at s.e.margulies (at) gmail.com and I will put it up for you in whatever format(s) you desire! Proceeds from prints and products sold are currently going to the purchase of a Canon 50mm f/1.8 II Lens! Any and all purchases are appreciated. Sarah Margulies joined Society6 on February 26, 2014
More
I am a 20-year-old former college student who is taking some gap time. I currently live in Minneapolis, MN but have also spent significant time in Ashland, WI and Rhinebeck, NY. I've been taking photographs for 7 years.
If you know of a photo you would like a print of, please feel free to contact me at s.e.margulies (at) gmail.com and I will put it up for you in whatever format(s) you desire!
Proceeds from prints and products sold are currently going to the purchase of a Canon 50mm f/1.8 II Lens! Any and all purchases are appreciated.
Sarah Margulies joined Society6 on February 26, 2014.