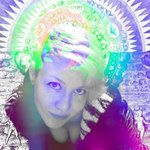 Sarah McMenomy
I am a Seattle-based artist and illustrator specializing in pen and ink, watercolor, and digital forms of drawing. I hold a B.A. in Fine Art from Whitman College, and since graduating in 2007, I have been employed as a freelance designer and artist. I have served a broad range of clients: artists, authors, small and large businesses, publications, educational institutions, and charities. I have contracted with top-of-the-line design firms, created designs for local and international events, and art for books, games, magazines, short stories, and more. I use a variety of media, but I tend towards a preoccupation with Victorian and fin de siècle decorative themes, particularly those used in book arts and illustration. To see more, visit: http://www.sarahmcmenomy.com Sarah McMenomy joined Society6 on March 3, 2015
More
I am a Seattle-based artist and illustrator specializing in pen and ink, watercolor, and digital forms of drawing. I hold a B.A. in Fine Art from Whitman College, and since graduating in 2007, I have been employed as a freelance designer and artist.
I have served a broad range of clients: artists, authors, small and large businesses, publications, educational institutions, and charities. I have contracted with top-of-the-line design firms, created designs for local and international events, and art for books, games, magazines, short stories, and more.
I use a variety of media, but I tend towards a preoccupation with Victorian and fin de siècle decorative themes, particularly those used in book arts and illustration.
To see more, visit: http://www.sarahmcmenomy.com
Sarah McMenomy joined Society6 on March 3, 2015.
Sarah McMenomy's Store
19 results
Filter