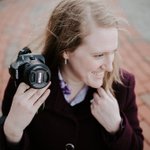 Sarah Shanely Photography
I've enjoyed photography for years and wanted a way to share my favorite photos with others. I really enjoy being out in nature and seeing the beauty in all that God has created.
Besides photography I'm also very passionate about music. I play violin and soprano, alto & tenor saxophones. I got married to a wonderful man in January of 2014 and he is into music as well. Plus he supports my passions with photography and my other interests. You can check out his music on iTunes under NightWaterProject. www.nightwaterproject.com
I hope you enjoy the photos and they bring you the same awe and wonder I feel when I look at them. God has created so many beautiful things in this world for us to enjoy.
Check out my Facebook at https://www.facebook.com/sarahshanelyphotography Also check out my RedBubble page: http://www.redbubble.com/people/sarahshanely Photos are also available on my SmugMug site: https://sarahshanelyphotography.smugmug.com/
Email: sarahshanelyphotography@gmail.com
COMING SOON! Any of these photos with your favorite quote or verse added. Will be taking custom orders via my Facebook page. Let me know what you'd like and I'll create it and add it to this site for you to order. Samples coming soon!
Read more
Sarah Shanely Photography's Store
1000+ results
Filter