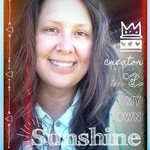 Sarah Shines -ART
Hey Y'all! I am a southern born girl that grew up in the Beautiful Northwest. Married, Mother of two. My passion is my ART! Enjoy my creations, hope they inspire, uplift & make you smile!
Read more
Sarah Shines ART 's Store
Filter
You are currently on society6.com.