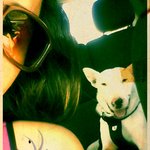 Sarah Stirling
Sarah lives in Perth, Western Australia and works as a Graphic Designer in a small studio.
She likes to doodle using pencils or ballpoint pens on loose pieces of paper. Try as she might, she could never fill up an art journal with awesome doodles, like they seem to always do in the movies.
Once she jumps on the computer, her tools of choice are Photoshop, InDesign, Illustrator, a scanner and a Wacom tablet. Flash is pretty cool for doodle-type vectors too.
Her style is bold, colourful, and influenced by graffiti and skater art. Nothing looks as cool as it does on a skateboard, does it?
Most of all, she loves sharing her art and learning from other artists.
Read more
Sarah Stirling's Store
Filter