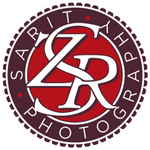 Sarit Photography
I contain multitudes. I am a photographer, yoga teacher, and Somatic Experiencing™ Practitioner in training. I specialize in Embodied Photography whether I am capturing yogis, musicians, lifestyle portraits, or creating environmental statements. I am adept with both digital and film mediums, but these days, my primary tool is a Nikon digital. I use my beloved Hasselblad, "Lucy," whenever the opportunity to shoot with film arises.
I am a body-image advocate and strive to bring attention to multiple facets of beauty in my images, understanding the unique beauty each of us possesses. I work collaboratively with my clients to create visual conversations that capture an embodied individual. Through compassionate and honest conversation and Somatic Experiencing™ techniques, I can help even the most camera-shy person feel secure and comfortable in front of my lens. My camera is not a weapon of mass perfection, it is a bridge to connection.
To see more of my photography work, check out : www.saritphotography.com Email me for a shoot or to say hi at hello@saritphotography.com Check out my LoveMore project here: www.lovemoremovement.com Check out my yoga and Somatic Experiencing™ here: saritzrogers.com And pick up a copy of Yoga Rising, which features a cover image and chapter by yours truly.
For more of my published work, check out the following books: 21st Century Yoga, Yoga PhD, Yoga and Body Image and Yoga Rising. My work can also be seen in LA Yoga Magazine, Yoga International, and more.
My social media handles on Instagram and Twitter: @saritphoto Facebook: Sarit Photography
Read more