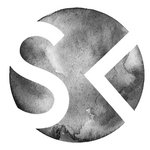 Sasha Kellerman
Siberian born interior & set designer, illustrator based in Barcelona. "Sasha's work is about the integration between fiction and reality. It is there an imagination can meet functionality and where native perceptions become real.." GET IN TOUCH > http://sashakellerman.com sasha.kellerman@gmail.com +34 633 016 958 Sasha Kellerman joined Society6 on September 23, 2013
More
Siberian born interior & set designer, illustrator based in Barcelona. "Sasha's work is about the integration between fiction and reality. It is there an imagination can meet functionality and where native perceptions become real.."
GET IN TOUCH > http://sashakellerman.com sasha.kellerman@gmail.com +34 633 016 958
Sasha Kellerman joined Society6 on September 23, 2013.