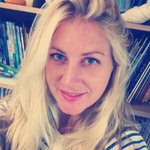 Schatzi Brown
About Schatzi Brown
Hello and Welcome to SchatziBrown . My nameTanya Brown a pattern & print designer. The word " schatzi" is a German term of endearment, like "sweetheart" in english. When I create pattern & prints it is my treasure and brings me joy. I love pattern and I love color. I hope my prints can bring joy to you.
I do freelace textile & graphic design and have my own Indie surf/yoga company called NALU TRIBE which can be found on ETSY.
Please contact me via email: schatzibrown@gmail.com
Portfolio Website:
www.schatzibrown.com
Find Me:
ON ETSY:
https://www.etsy.com/shop/nalutribe
Follow me on IG:
https://www.instagram.com/nalutribe/
Follow Me on Pinterest:
http://pinterest.com/schatzibrown/
Follow me on FB:
https://www.facebook.com/Schatzibrown
While you are purchasing a piece of art, the copyright of the work does not transfer with a sale which means that in purchasing this piece of art you are not purchasing the right to print, copy, or reproduce this image in any way without the artist's permission.
Schatzi Brown joined Society6 on October 26, 2011.