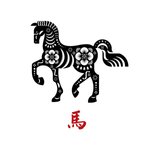 Danny Schlitz
Hey kids, this is the Schlitz-man. I know the name is weird. May I let you in on a secret? Well... it's short for Schiltzkus. And Danny? Well... I haven't gone by Danny since I was 10 years old. And only my Ma calls me Danny. Usually people call me Dan Schlitzkus. But that's a boring name, and I am far from boring. "Danny Schlitz" = "fun and awesome guy". Make of it as you will, but I'm sticking to my side of the story.
Who the heck is this guy?
Alright, I am a seasoned graphic designer, art director and illustrator. I have worked on many large/small branding projects from Microsoft and Weyerhaeuser to Dash Center for the Performing Arts and Steven's Pass. From video production, websites, brochures etc. I've done just about everything.
My professional portfolio can be found here: www.atomicart1.com.
Let's be friends.
Read more
Danny Schlitz's Store
7 results
Filter