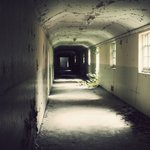 SC Photography
I have just graduated with a BA Hons in Graphic Design, I'm looking for full time employment along with freelance commissions. Please promote and like and if you like one of them enough to purchase I be internally grateful. Would mean the world to me, to have my work sold around the world. Thank You SC Photography joined Society6 on October 23, 2011
More
I have just graduated with a BA Hons in Graphic Design, I'm looking for full time employment along with freelance commissions.
Please promote and like and if you like one of them enough to purchase I be internally grateful. Would mean the world to me, to have my work sold around the world.
Thank You
SC Photography joined Society6 on October 23, 2011.