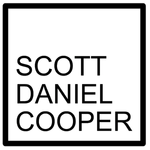 Scott Daniel Cooper
Hi i'm Scott Daniel Cooper,
I grew up in Melbourne, Australia, but in 2014 I moved to New York City where I lived for a year, before relocating to San Francisco, California.
I am the VP Marketing at a startup called GO1 where I work with a group of amazing people to help bring education to everyone across the world. I am also a sideline reporter for Starting5Online covering the NBA, more specifically the Golden State Warriors, even though i'm a passionate Celtics fan.
You can also find me running Online Learning Weekly, a newsletter dedicated to providing the best quality online learning news directly to your inbox, and i'm one of the co-organizers of the Bay Area Learning Design & Technology Meetup.
Outside of my more serious projects i'm a live music photographer and videographer, I have a project called Unseen Monsters with New Zealand artist Mr Leon Taylor, and love to help out Melbourne based charity Helping Hoops.
I'm always interesting in working on exciting new projects, so if you're doing something cool that you'd like me to be involved with, let me know!
Read more