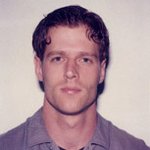 Scott Erwert
As a current member of North Coast Seed studios, Scott works and exhibits all along the West Coast, including: San Francisco Museum of Modern Art; Star Wars Celebration Fan Conventions; Comic Cons; Gallery One Embarcadero, San Francisco; Oakland Museum of California; Maitri AIDS Benefit, San Francisco; Ghetto Gourmet, Oakland; CAP Art Auction and the Verum Ultimum Gallery, Portland. His work draws on a blend of classic education and personal innovation. He paints for individual clients/collectors, exhibits in solo and group shows, and donates time and work to various fundraisers and non-profit art events. He was acting Art Director of Marketing for Lucasfilm during the release of Star Wars Episode II, Attack of the Clones. Today, Scott is one of only 50 artists in the world licensed by Lucasfilm to create original works to be printed in limited edition and sold at Star Wars Celebration fan conventions. Scott Erwert joined Society6 on December 31, 2014
More
As a current member of North Coast Seed studios, Scott works and exhibits all along the West Coast, including: San Francisco Museum of Modern Art; Star Wars Celebration Fan Conventions; Comic Cons; Gallery One Embarcadero, San Francisco; Oakland Museum of California; Maitri AIDS Benefit, San Francisco; Ghetto Gourmet, Oakland; CAP Art Auction and the Verum Ultimum Gallery, Portland. His work draws on a blend of classic education and personal innovation. He paints for individual clients/collectors, exhibits in solo and group shows, and donates time and work to various fundraisers and non-profit art events.
He was acting Art Director of Marketing for Lucasfilm during the release of Star Wars Episode II, Attack of the Clones. Today, Scott is one of only 50 artists in the world licensed by Lucasfilm to create original works to be printed in limited edition and sold at Star Wars Celebration fan conventions.
Scott Erwert joined Society6 on December 31, 2014.