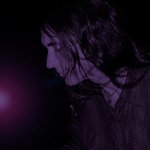 Scott Pratt
Scott Pratt is an Oklahoma/Texas based professional piano/keyboard player, recording artist, composer and performer. After a lifetime of touring, writing and performing across the U.S., the realization of the effects of therapeutic music became the focus of his writing. Scott was inspired to write and compose music that will ease the heart, soul, mind and body. At the age of 5, Scott began his journey with his first piano lesson which he continued through his Senior year in High School. He studied Music at CBC University in Springfield. He also worked in numerous recording studios throughout the country. His background is in Classical and Jazz. Scott play's many genres and has a unique style. Recording, writing, singing, performing all across the U.S. for over 30 years, he has worked with many performing artists such as The Weatherford Quartet, Reckless, Jerrod Medulla, etc. He has performed with bands opening for The Charlie Daniels Band, Freddy Fender, Toby Keith, Rick Trevino, Brooks and Dunn, Blackhawk, Bill Gaither, and many more. Some of Scott's influences are: Russ Freeman, Steve Perry, Nat King Cole, Russ Taff, Toto Scott released his first album Sleep Therapy on Mar 17, 2011. Sleep Therapy 2 is expected to be released soon. He is also working on a Jazz album. Soon you will see both albums on shelves across the US and around the world. http://www.reverbnation.com/scottpratt http://www.bandmix.com/scott-pratt/ https://www.facebook.com/ScottPrattCriticalKeysProductions Scott Pratt joined Society6 on September 25, 2013
More
Scott Pratt is an Oklahoma/Texas based professional piano/keyboard player, recording artist, composer and performer. After a lifetime of touring, writing and performing across the U.S., the realization of the effects of therapeutic music became the focus of his writing. Scott was inspired to write and compose music that will ease the heart, soul, mind and body.
At the age of 5, Scott began his journey with his first piano lesson which he continued through his Senior year in High School. He studied Music at CBC University in Springfield. He also worked in numerous recording studios throughout the country. His background is in Classical and Jazz. Scott play's many genres and has a unique style.
Recording, writing, singing, performing all across the U.S. for over 30 years, he has worked with many performing artists such as The Weatherford Quartet, Reckless, Jerrod Medulla, etc. He has performed with bands opening for The Charlie Daniels Band, Freddy Fender, Toby Keith, Rick Trevino, Brooks and Dunn, Blackhawk, Bill Gaither, and many more.
Some of Scott's influences are: Russ Freeman, Steve Perry, Nat King Cole, Russ Taff, Toto
Scott released his first album Sleep Therapy on Mar 17, 2011. Sleep Therapy 2 is expected to be released soon. He is also working on a Jazz album. Soon you will see both albums on shelves across the US and around the world.
http://www.reverbnation.com/scottpratt
http://www.bandmix.com/scott-pratt/
https://www.facebook.com/ScottPrattCriticalKeysProductions
Scott Pratt joined Society6 on September 25, 2013.