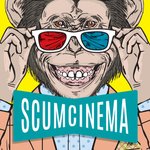 scumcinema
SCUM stands for Society for Cult and Underground Movies. We are a film society that focuses on the Bizarre and the Weird in reel life. From horror to humour, bollywood to b-grade, kult to kungfu, monster to manga! We enjoy producing artworks based on our favourite films, and we hope you will like them too! scumcinema joined Society6 on January 2, 2015
More
SCUM stands for Society for Cult and Underground Movies. We are a film society that focuses on the Bizarre and the Weird in reel life. From horror to humour, bollywood to b-grade, kult to kungfu, monster to manga!
We enjoy producing artworks based on our favourite films, and we hope you will like them too!
scumcinema joined Society6 on January 2, 2015.