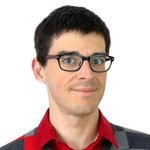 Sean Carney
I'm a landscape photographer specializing in deadpan and minimalist scenes. I am particularly drawn to industrial areas, logging sites, and quarries but every now and then I like to get out and shoot pristine wilderness. You can learn more about me and see more of my work on my website: http://www.seancarney.ca Sean Carney joined Society6 on July 31, 2015
More
I'm a landscape photographer specializing in deadpan and minimalist scenes. I am particularly drawn to industrial areas, logging sites, and quarries but every now and then I like to get out and shoot pristine wilderness.
You can learn more about me and see more of my work on my website: http://www.seancarney.ca
Sean Carney joined Society6 on July 31, 2015.
Sean Carney's Store
60 results
Filter