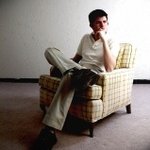 Sean Christopher Ward
I have been in the field of Fine Arts for over 20 years now, ever since I was able to have creative thoughts, I have been transferring them to paper. I have had experience learning under artists throughout the Wichita area, from my courses at The Independent School where I attended lower and middle school, to summer courses at The Wichita Center for the Arts, which I took courses in numerous fields of art over a period of 6-7 years. Then, in high school at Wichita Southeast High School, I took numerous courses in general art, digital creation and photography. I later began attending Wichita State University to attain a degree in Graphic Design. Through this journey, and numerous major changes, I have been under many great teachers. I have taken courses in drawing, painting, digital design, sculpture, photography and many other technical courses. On the path to attaining a degree, I also began taking courses at Cowley County Community College, where I attained an Associate's Degree of Arts in Graphic Design. Now, I am back at Wichita State University to finish two bachelor's degrees of fine arts in Graphic Design and Sculpture. Throughout my years in the field of Fine Art, I have been trying to define my work in an art movement, which has constantly changed, but the one thing about my art that stays true, is that there are always three things that happen in the creation of my art. Time is never a factor in my eyes, perfectionism is a trait that overwhelms me, and I never use a brush larger 2mm wide, on all my artwork, no matter if it is a 5"x5" or a 20"x60". You will notice when viewing my artwork, I use the entire spectrum of colors and play with the interaction different colors have when partnered with others, while never actually combining two colors. I guess you would say it is my obsessive nature that fuels this, but I enjoy the looks when someone from a distance comes closer to my artwork and realizes that it is not insanity, but a symphony of small strokes that work together to create the unity of the piece itself. The past artists I consider have helped influence my artwork are Vincent van Gogh, Wassily Kandinsky, M.C. Escher, Salvador Dalí, Bridget Riley, Victor Vasarely, Georges Seurat and Paul Signac. While other artists from the past have had an impact, every day I can I try to view new artwork from the present, also, and learn from my peers in order to perfect my own abilities. I feel that art is always progressing and if you are not willing to move forward, then you will not be able to help the future of the arts. It has been a long journey, but each day I gain more experience and more knowledge to achieve artwork that I can truly call my own style. I, also, currently co-own an art gallery here in Wichita, Kansas, entitled HUE Gallery. Come check us out sometime! Sean Christopher Ward joined Society6 on December 24, 2012
More
I have been in the field of Fine Arts for over 20 years now, ever since I was able to have creative thoughts, I have been transferring them to paper. I have had experience learning under artists throughout the Wichita area, from my courses at The Independent School where I attended lower and middle school, to summer courses at The Wichita Center for the Arts, which I took courses in numerous fields of art over a period of 6-7 years. Then, in high school at Wichita Southeast High School, I took numerous courses in general art, digital creation and photography. I later began attending Wichita State University to attain a degree in Graphic Design. Through this journey, and numerous major changes, I have been under many great teachers. I have taken courses in drawing, painting, digital design, sculpture, photography and many other technical courses. On the path to attaining a degree, I also began taking courses at Cowley County Community College, where I attained an Associate's Degree of Arts in Graphic Design. Now, I am back at Wichita State University to finish two bachelor's degrees of fine arts in Graphic Design and Sculpture.
Throughout my years in the field of Fine Art, I have been trying to define my work in an art movement, which has constantly changed, but the one thing about my art that stays true, is that there are always three things that happen in the creation of my art. Time is never a factor in my eyes, perfectionism is a trait that overwhelms me, and I never use a brush larger 2mm wide, on all my artwork, no matter if it is a 5"x5" or a 20"x60". You will notice when viewing my artwork, I use the entire spectrum of colors and play with the interaction different colors have when partnered with others, while never actually combining two colors. I guess you would say it is my obsessive nature that fuels this, but I enjoy the looks when someone from a distance comes closer to my artwork and realizes that it is not insanity, but a symphony of small strokes that work together to create the unity of the piece itself.
The past artists I consider have helped influence my artwork are Vincent van Gogh, Wassily Kandinsky, M.C. Escher, Salvador Dalí, Bridget Riley, Victor Vasarely, Georges Seurat and Paul Signac. While other artists from the past have had an impact, every day I can I try to view new artwork from the present, also, and learn from my peers in order to perfect my own abilities. I feel that art is always progressing and if you are not willing to move forward, then you will not be able to help the future of the arts. It has been a long journey, but each day I gain more experience and more knowledge to achieve artwork that I can truly call my own style.
I, also, currently co-own an art gallery here in Wichita, Kansas, entitled HUE Gallery. Come check us out sometime!
Sean Christopher Ward joined Society6 on December 24, 2012.
Sean Christopher Ward's Store
32 results
Filter