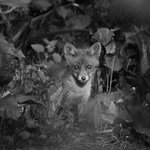 Sean Foreman
I have been a keen amateur photographer all my life. Always learning and experimenting with different ideas and techniques, endeavouring to embrace nature and achieve something of a difference. I enjoy travelling and seldom go out without a camera - just in case! Copyright© Sean Foreman ©2012. All rights reserved. The use in any way, including reproduction, modification, publication, transmission, transfer, or exploitation of any of the content, for personal or commercial use, whether in whole or in part, of images in this portfolio without written permission from ©Jay Lethbridge is prohibited by law. These images/textual content (unless otherwise stated) are protected under the United Kingdom Copyright, Designs and Patent Act 1988, and international copyright laws and treaties. These laws impose substantial penalties for infringement, and violators will be prosecuted to the full extent of the law. For more information, see: http://www.ipo.gov.uk/copy.htm Sean Foreman joined Society6 on May 18, 2012
More
I have been a keen amateur photographer all my life. Always learning and experimenting with different ideas and techniques, endeavouring to embrace nature and achieve something of a difference. I enjoy travelling and seldom go out without a camera - just in case!
Copyright© Sean Foreman ©2012. All rights reserved. The use in any way, including reproduction, modification, publication, transmission, transfer, or exploitation of any of the content, for personal or commercial use, whether in whole or in part, of images in this portfolio without written permission from ©Jay Lethbridge is prohibited by law.
These images/textual content (unless otherwise stated) are protected under the United Kingdom Copyright, Designs and Patent Act 1988, and international copyright laws and treaties. These laws impose substantial penalties for infringement, and violators will be prosecuted to the full extent of the law. For more information, see: http://www.ipo.gov.uk/copy.htm
Sean Foreman joined Society6 on May 18, 2012.