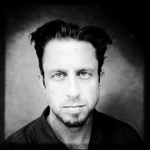 Collage Art of Sean Phillips
Welcome. My name is Sean Phillips. I am an artist residing in Bakersfield, CA. My artwork is mixed media; sometimes utilizing paint, sketching, ink, collage, and digital art. However, my main interest is collage work. I will be posting all of my work here, however, for you to enjoy.
I have always enjoyed creating artwork, but found myself really focusing on it after I obtained my Bachelors in graphic design from The Art Institute of Pittsburgh. I am available for commissioned work. I specialize in music and album artwork, both digital and mixed media. I also do posters, business cards, and other designs. Just send me a message if interested in my services to seanephillips@yahoo.com. Thank you and I hope you enjoy my artwork!
Also, please feel free to look at more of my work on:
http://www.behance.net/seanphillipscollage
Read more
Collage Art of Sean Phillips's Store