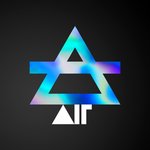 Sean Rossiter
I am a self-taught photoshop artist who has over 3 years of experience in cover art, logo design, and viral marketing. I have worked with a variety of artists and website designers looking to build brand identity and I enjoy making glitch and new-aesthetic art in my spare time. http://www.tyberspacedesigns.tumblr.com Sean Rossiter joined Society6 on October 2, 2014
More
I am a self-taught photoshop artist who has over 3 years of experience in cover art, logo design, and viral marketing. I have worked with a variety of artists and website designers looking to build brand identity and I enjoy making glitch and new-aesthetic art in my spare time.
http://www.tyberspacedesigns.tumblr.com
Sean Rossiter joined Society6 on October 2, 2014.