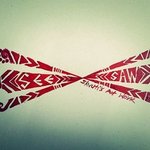 SeeSaw_Diaries
I read somewhere - ' Life is about using the whole box of crayons'. It really is! There is a color for all occasions, all kind of people, all moods and what may not be spelled out with words can be screamed out loud through color. I call it Being Colorific! SeeSaw is an endeavor to bring my work of art and craft, however random, out of the closet. The name is a simple abbreviation of See Shruti's Art Work :P (Thanks to a friend's suggestion!). So here you go...into my slapdash world of color, creativity, crafting and DIY. Thanks for visiting! xx SeeSaw_Diaries joined Society6 on November 6, 2014
More
I read somewhere - ' Life is about using the whole box of crayons'. It really is! There is a color for all occasions, all kind of people, all moods and what may not be spelled out with words can be screamed out loud through color.
I call it Being Colorific!
SeeSaw is an endeavor to bring my work of art and craft, however random, out of the closet. The name is a simple abbreviation of See Shruti's Art Work :P (Thanks to a friend's suggestion!). So here you go...into my slapdash world of color, creativity, crafting and DIY.
Thanks for visiting! xx
SeeSaw_Diaries joined Society6 on November 6, 2014.