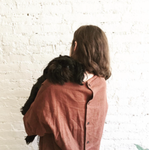 seilsmith
A time for abstraction // A time for figuration Ashley Seil Smith is based in Manhattan, New York with a studio in the lower Hudson Valley. Client list includes Google, GQ, New York University, The Ohio State University, Forbes, various newspaper and magazine publications, and a number of non-profit agencies. MFA School of Visual Arts, NYC, 2014 Society of Illustrators American Illustration Recognition seilsmith joined Society6 on February 6, 2017
More
A time for abstraction // A time for figuration
Ashley Seil Smith is based in Manhattan, New York with a studio in the lower Hudson Valley.
Client list includes Google, GQ, New York University, The Ohio State University, Forbes, various newspaper and magazine publications, and a number of non-profit agencies.
MFA School of Visual Arts, NYC, 2014
Society of Illustrators
American Illustration Recognition
seilsmith joined Society6 on February 6, 2017.
seilsmith's Store
19 results
Filter