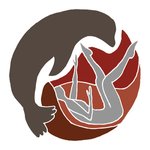 Selkie Stationery
A boutique wedding & paper goods company located in Portland, Oregon. Kailee specializes in bold hand-lettering, watercolors, unique wedding branding, and event signage!
Who is Kailee? I, Kailee McMurran (how Irish is that??), am part owner of Design By Goats where I specialize in company branding and text layout. Things I love: meeting couples and helping them discover how their unique personalities can become a design brand that can follow them throughout their wedding and beyond. Also I love: the ocean, goats, chocolate, fish tacos, cookies (food in general really), and art & dance. I'm a professional dancer where sometimes I gracefully move about a stage and sometimes I hip hop as the butt of a giant dog.
What is a Selkie? Selkies are seal beings found in Irish lore that have the ability to shed their seal skin and take human form on land. Draw your own metaphor.
Selkie Stationery believes in love is love is love is love is love is love is love. We LOVE to create paper goods, designs, & signs for anyone and everyone who feels the same!
Read more
Selkie Stationery's Store
Filter