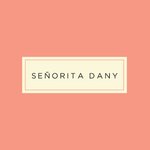 Señorita Dany
Hi! I'm Danya Villarreal, a tea enthusiast and the hand behind Señorita Dany. I'm a designer and freelance illustrator. I'm in love with the delicacy of femininity, nature, and minimalism. I hope you enjoy my work as much as I do! For commissions or just to say hello, please email me at: senoritadany@gmail.com Señorita Dany joined Society6 on January 23, 2015
More
Hi! I'm Danya Villarreal, a tea enthusiast and the hand behind Señorita Dany. I'm a designer and freelance illustrator. I'm in love with the delicacy of femininity, nature, and minimalism. I hope you enjoy my work as much as I do!
For commissions or just to say hello, please email me at: senoritadany@gmail.com
Señorita Dany joined Society6 on January 23, 2015.