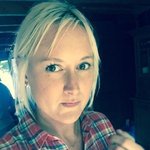 Kristin Silady - SentByUnicorns
Prints and notecards from Los Angeles-based artist Kristin Silady focused on inspiring, uplifting, relaxing, or otherwise meaningful designs! 100% of the profits from the sale of any of my elephant prints go to support the David Sheldrick Wildlife Trust and their work dedicated to the protection and preservation of Africa's wilderness and its denizens, particularly endangered species such as elephants and Black Rhino. Please visit their website below to learn more about their incredible work: https://www.sheldrickwildlifetrust.org/ Proceeds will be received by US Friends of DSWT, a registered 501 c3 non-profit in the US. Kristin Silady - SentByUnicorns joined Society6 on August 14, 2015
More
Prints and notecards from Los Angeles-based artist Kristin Silady focused on inspiring, uplifting, relaxing, or otherwise meaningful designs!
100% of the profits from the sale of any of my elephant prints go to support the David Sheldrick Wildlife Trust and their work dedicated to the protection and preservation of Africa's wilderness and its denizens, particularly endangered species such as elephants and Black Rhino.
Please visit their website below to learn more about their incredible work: https://www.sheldrickwildlifetrust.org/
Proceeds will be received by US Friends of DSWT, a registered 501 c3 non-profit in the US.
Kristin Silady - SentByUnicorns joined Society6 on August 14, 2015.
Kristin Silady - SentByUnicorns's Store
22 results
Filter