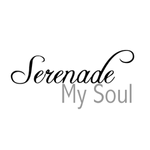 SerenadeMySoul
My love for greeting cards, cheesy lines, and designs + the abundance in time have brought me to Society6. From working in corporate to breaking out on my own join me as I explore my design hand and keep up with the latest happenings in my life. www.serenademysoul.com SerenadeMySoul joined Society6 on February 10, 2014
More
My love for greeting cards, cheesy lines, and designs + the abundance in time have brought me to Society6.
From working in corporate to breaking out on my own join me as I explore my design hand and keep up with the latest happenings in my life. www.serenademysoul.com
SerenadeMySoul joined Society6 on February 10, 2014.