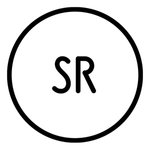 Sergii Rodionov
Graphic designer and illustrator-minimalist from Ukraine. Sergii is art-director of newspaper "The Village", based in Moscow. He works in graphic design, illustration, mapping, typeface, environmental design. Inspired by global living, lifestyle, cities and countries, history, art and beautiful architecture, technics, photography, stadiums and football culture. Sergii Rodionov joined Society6 on January 12, 2014
More
Graphic designer and illustrator-minimalist from Ukraine.
Sergii is art-director of newspaper "The Village", based in Moscow. He works in graphic design, illustration, mapping, typeface, environmental design.
Inspired by global living, lifestyle, cities and countries, history, art and beautiful architecture, technics, photography, stadiums and football culture.
Sergii Rodionov joined Society6 on January 12, 2014.