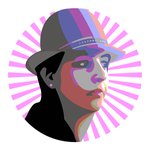 Serra Kiziltas
Dear buyes, I would be really happy if you share your comments, opinions, suggestions and photos of the products that you bought from my store. I would be happy to hear from you and share them via instagram. email: serusart@gmail.com instagram: typicaltypophile Serra Kiziltas joined Society6 on June 19, 2015
More
Dear buyes, I would be really happy if you share your comments, opinions, suggestions and photos of the products that you bought from my store. I would be happy to hear from you and share them via instagram.
email: serusart@gmail.com instagram: typicaltypophile
Serra Kiziltas joined Society6 on June 19, 2015.