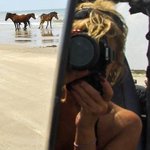 Sevastra
Welcome my name is Brenda and I am the force behind Sevastra Photography
Maine...Life as it should be filled with strong family values, love and respect for the world around us all.
I specialize in Maine Scenic Photography. Beautiful harbor vista's, quaint coves of New England filled with lobster boats & dingy's, the romance and stories of love and seclusion happen in our lighthouses.
Maine sunrises and sunsets are some of the most beautiful you will ever encounter and I think you will agree that the beauty of Maine's rocky coastline will absolutely amaze you.
While browsing if you have any questions or are looking for a particular size that you desire please email me. I have many additional and unusual sizes available for print. My email address is brenda@sevastra.com
Connect with my blog at http://mainstlife.blogspot.com Also at Fine Art America http://bit.ly/yB1vXF For cool thoughts see http://sevastra.posterous.com/ Follow me on Twitter http://twitter.com/shuttershy or on Facebook become a fan of my photography at http://on.fb.me/smkpuG
Read more