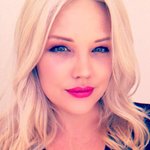 Sewzinski - Sarah Constantino
Hello! Welcome to my shop. My creations are full of bright colors, patterns, folk art, and nature. I work out of my home studio in Fort Myers, Florida overlooking the Caloosahatchee River with two cats and my husband to keep me company. Instagram @sewzinski Thanks for stopping by and for supporting independent artists like me.
Read more
Outdoor-lifestyle by Sewzinski - Sarah Constantino
174 results
Filter
Department

Dept

Outdoor & Lifestyle
Visa, Mastercard, PayPal, American Express, Discover
You are currently on society6.com.