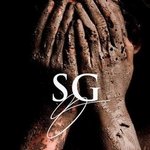 Digital Art Prints by SG Schroeder
Samantha G. Schroeder is an artist from the Dallas, Fort Worth Texas area. SG Schroeder grew up sketching & painting concepts when she was five as a means of expressing her creativity, which ultimately expanded into a lifelong passion. In 2010 she was awarded a scholarship to attend the School of the Art Institute of Chicago, where she received her degree in interdisciplinary visual studies. She began integrating and applying this interest to paintings and drawings as well as design & photography. Over time she continued to experiment and develop this technique by capturing photos, paintings, drawings, and digitally manipulating them further to achieve a desired concept & reference for her work. https://www.instagram.com/sgschroederartist/?hl=en www.sgschroeder.com Digital Art Prints by SG Schroeder joined Society6 on June 16, 2015
More
Samantha G. Schroeder is an artist from the Dallas, Fort Worth Texas area. SG Schroeder grew up sketching & painting concepts when she was five as a means of expressing her creativity, which ultimately expanded into a lifelong passion. In 2010 she was awarded a scholarship to attend the School of the Art Institute of Chicago, where she received her degree in interdisciplinary visual studies. She began integrating and applying this interest to paintings and drawings as well as design & photography. Over time she continued to experiment and develop this technique by capturing photos, paintings, drawings, and digitally manipulating them further to achieve a desired concept & reference for her work.
https://www.instagram.com/sgschroederartist/?hl=en
www.sgschroeder.com
Digital Art Prints by SG Schroeder joined Society6 on June 16, 2015.
Digital Art Prints by SG Schroeder's Store
41 results
Filter