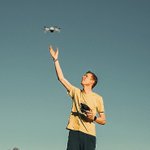 Herman Desmet Fine Art Travel and Mountain Photography
Fine Art Photographer. Drone pilot. Traveller and adventurer. Mountaineer. Creative storyteller.
I am a freelance photographer based in Belgium, photographing travels, mountains and adventure worldwide.
I am an interior and architecture photographer, but my passion for photography began more than 25 years ago when travelling to the mountains.
My prints are meant to inspire you, bring you peace and will ignite your wanderlust.
Read more
Herman Desmet Fine Art Travel and Mountain Photography's Store
Filter