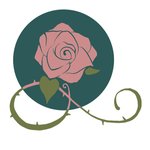 Shana Marie
CCAD Graduate-Freelance Illustrator Fashion, Fantasy, Fairytales, and Feminine Designs! DeviantArt: http://hanyou-cat.deviantart.com/ Etsy: https://www.etsy.com/shop/NocturnalArts Email: shuseman.1@go.ccad.edu Feel free to drop me a message anywhere to tell me what kind of art you'd like to see me sell, or if you have any questions in general! Shana Marie joined Society6 on January 9, 2013
More
CCAD Graduate-Freelance Illustrator Fashion, Fantasy, Fairytales, and Feminine Designs!
DeviantArt: http://hanyou-cat.deviantart.com/ Etsy: https://www.etsy.com/shop/NocturnalArts Email: shuseman.1@go.ccad.edu
Feel free to drop me a message anywhere to tell me what kind of art you'd like to see me sell, or if you have any questions in general!
Shana Marie joined Society6 on January 9, 2013.