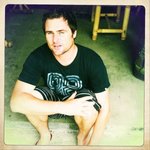 Shannon Aston
New Zealand born, but San Diego local. My photography is the embodiment of my personality and interests: a constant need for travel and the differing and challenging environments you encounter, as well as surfing and it's culture.
I like to document the human relationships with natural environments and my photographic work is this observation of humanity within its own structures and artifacts.
My latest project is a photo-essay on surfing culture on the 38th Parallel, (the demarcation line of latitude drawn up after the Korean war between North and South Korea's).
Focusing mainly on the aptly named 38th Parallel Beach and surrounds, I have photographed Korean and foreign surfers who have established this area as a legitimate surfing community which exists comfortably with the local fishing community and the ever-present ROK defense force. Waves, military forces and fishing can all be seen on any day, during any of Korea's distinct seasons.
Recently featured on The Story with Dick Gordon (WUNC), Foreign Policy Magazine, Slate.com, Newsweek Poland, Dominion Post (NZ) *Cover Story, Stuff.co.nz, Korduroy TV, The Intertia, Chincha, Tumblr Storyboard, Blouin Artinfo, 10 Magazine, Hyperallergic, Artchipel and One Giant Arm.
All work property of 2017 © Shannon Aston Photography
www.shannonaston.com
Read more
Shannon Aston's Store
277 results
Filter