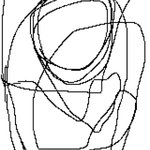 Shanta Devi Williams
Shanta Williams was born in Woodland Hills, California. From 2006 to 2007, Shanta interned and worked for the department of Educational Technology at Los Angeles Pierce College in Woodland Hills, California. During 2008, Shanta studied fine art and mixed media at the Paris American Academy in Paris, France. She has shown artwork at galleries in Paris, France, Camarillo, and Ventura, California. In the winter of 2009-2010, Shanta traveled to New Zealand to study and conduct research on restorative justice (conflict management through victim, offender, and community mediation) and art. As a presenter at the 2nd Annual Conflict Transformation Conference at James Madison University in Harrisonburg, Virginia in the spring of 2010, Shanta discussed her research findings about the creative arts and restorative justice with members of JMU's campus community. In the spring of 2015, several of Shanta's art journal pages were published in a collective of artist journal pages. The book, entitled A World of Artist Journal Pages, is available for purchase online and at major booksellers, such as Barnes and Noble and Amazon. Artist Statement: My artwork is nonfigurative and digital, centering on themes of reality, the human experience and nature. The focus on color, form and shape in my work is a result of my view of the world as abstract and ever changing. By combining the media of digital video, photography, drawing and painting, I am able to create an array of multimedia artworks ranging from animations to experimental videos. My artwork is influenced by culture, travel, and language; it is entrenched in a society of progress and reflects my organic experiences. Contact: Website: shantadevi.com Email: through.thehand [at] gmail.com Shanta Devi Williams joined Society6 on September 23, 2015
More
Shanta Williams was born in Woodland Hills, California. From 2006 to 2007, Shanta interned and worked for the department of Educational Technology at Los Angeles Pierce College in Woodland Hills, California.
During 2008, Shanta studied fine art and mixed media at the Paris American Academy in Paris, France. She has shown artwork at galleries in Paris, France, Camarillo, and Ventura, California.
In the winter of 2009-2010, Shanta traveled to New Zealand to study and conduct research on restorative justice (conflict management through victim, offender, and community mediation) and art.
As a presenter at the 2nd Annual Conflict Transformation Conference at James Madison University in Harrisonburg, Virginia in the spring of 2010, Shanta discussed her research findings about the creative arts and restorative justice with members of JMU's campus community.
In the spring of 2015, several of Shanta's art journal pages were published in a collective of artist journal pages. The book, entitled A World of Artist Journal Pages, is available for purchase online and at major booksellers, such as Barnes and Noble and Amazon.
Artist Statement:
My artwork is nonfigurative and digital, centering on themes of reality, the human experience and nature. The focus on color, form and shape in my work is a result of my view of the world as abstract and ever changing.
By combining the media of digital video, photography, drawing and painting, I am able to create an array of multimedia artworks ranging from animations to experimental videos. My artwork is influenced by culture, travel, and language; it is entrenched in a society of progress and reflects my organic experiences.
Contact:
Website: shantadevi.com Email: through.thehand [at] gmail.com
Shanta Devi Williams joined Society6 on September 23, 2015.