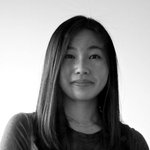 Sharon Cheung
Through the lens, to your eyes. Hello, I'm Sharon and am currently residing in the beautiful city of Melbourne, Australia. I have a love for moments which move the soul brought on by a single glance, great piece of music or good coffee. I am never without a camera (yay smartphones) and believe that your best work is created by the camera in your hand. As of 2013, I have decided to share my photography for sale with all proceeds going towards making the world a better place. Each quarter will feature a new charity and you will be able to see these donations via my blog (link below). If there is a charity or issue you hold dear to your heart, please share your suggestion and I will hold them in consideration for the next quarter! Please visit http://sharoncheungphotography.com for my full portfolio and feel free to drop me a line if there's something you'd like to see available for print on Society6. Thanks for your support, let's go make the world a better place. Sharon Cheung joined Society6 on February 21, 2013
More
Through the lens, to your eyes.
Hello, I'm Sharon and am currently residing in the beautiful city of Melbourne, Australia. I have a love for moments which move the soul brought on by a single glance, great piece of music or good coffee. I am never without a camera (yay smartphones) and believe that your best work is created by the camera in your hand.
As of 2013, I have decided to share my photography for sale with all proceeds going towards making the world a better place. Each quarter will feature a new charity and you will be able to see these donations via my blog (link below). If there is a charity or issue you hold dear to your heart, please share your suggestion and I will hold them in consideration for the next quarter!
Please visit http://sharoncheungphotography.com for my full portfolio and feel free to drop me a line if there's something you'd like to see available for print on Society6.
Thanks for your support, let's go make the world a better place.
Sharon Cheung joined Society6 on February 21, 2013.
Sharon Cheung's Store
5 results
Filter