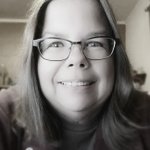 Sharon Meyer Photography
We do more than just take pictures, We capture memories......
We offer beautiful photographic fine art prints for your home or office and the following photographic services: Events, Pets and Portraits including Family, Infants, Children and Seniors.
Sharon is an on-location professional photographer. Her work has been published in the Capture Cincinnati Book, 2009 and 2013 editions, and also featured in photography exhibits in and around the Cincinnati area.
"I have always had a desire to express myself creatively and photography has given me a wonderful opportunity to share that creativity with others. When I look through the lens of a camera, I see the world in a totally different light. That light is captured through my photographs."
You can contact Sharon at sharon@sharonmeyerphotography.com and let her capture your special memories...
I hope you enjoy my photos as much as I do in creating them!
Read more
Sharon Meyer Photography's Store
Filter