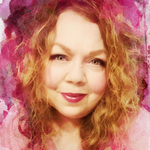 Sharon Taylor
Creative Wife, Mom, Jesus follower, singer, pianist, composer, arranger, photographer, music teacher, painter…Loves creating art via notes, paints and images; loathes housework.
I've always been creative. I began playing the piano at the age of 6, teaching piano at 16, painting with oil paints in the floor of my room as a kid, then watercolors and every medium I could get my hands on in high school. Music degree, public school teacher, songwriter, professional Nashville session singer, crafter, graphic designer, web developer, business owner, wanna-be-author, private music teacher and now artist again. Oh, and did I mention I homeschool my sons too? (One is in college now, the other a senior,) Whew. That made me tired.
I constantly dream of creating. Morning, noon and night.
Is there a support group for that? LOL 😉
Read more