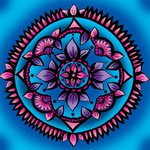 Victoria Josephine
Only through the heart can the essential nature of all creativity flow. From the heart flows the dynamic nature of creativity that presents total possibility. Release the floodgates, open your heart and discover within.
Tumblr: http://reverseobsolescence.tumblr.com/tagged/mycreation
Read more
Victoria Josephine's Store
Filter
b4be2417-bb90-4df3-bf7f-d31b189cd01c

Popular

d6e46a6f-16c7-4733-8899-a0f75802107d

All
Victoria Josephine's Store
You are currently on society6.com.