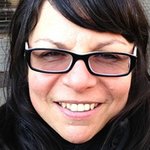 Shawn Carney Art
www.shawncarneyart.com Finding beauty in the everyday objects that surround us, even those objects discarded as too weathered or worn, is at the heart of my artwork. My drawings are illustrative, sometimes deconstructed to their base components. For my paintings, I use palette knives to scrape on and away many layers of acrylic paint, creating textural and impressionistic backgrounds for my subjects. My sculpture is composed of found objects with their own stories, like driftwood, rusted metal, beeswax, hemp rope, and copper filament. The main characters in my work tend toward the realistic and are inspired by the ideas of flight, migration, and transcendence, subtly hidden in the ordinary. Muted tones with occasional bright splashes of color keep the subject at the center of the storyline and don't distract from the narrative. The New York Metropolitan area inspires me with the diversity found here. From Long Island's beatific Great South Bay with boat hulls, marsh grasses and driftwood beaches to Brooklyn's water towers, fire escapes and city skylines, I explore both rural and urban artifacts in my work. In the midst of today's rush and tumble world, I strive to capture those fleeting, transitional moments between the past and the future. My aim is to represent the present, portraying a mindful glimpse of what simply is… Shawn Carney Art joined Society6 on February 10, 2014
More
www.shawncarneyart.com
Finding beauty in the everyday objects that surround us, even those objects discarded as too weathered or worn, is at the heart of my artwork. My drawings are illustrative, sometimes deconstructed to their base components. For my paintings, I use palette knives to scrape on and away many layers of acrylic paint, creating textural and impressionistic backgrounds for my subjects. My sculpture is composed of found objects with their own stories, like driftwood, rusted metal, beeswax, hemp rope, and copper filament. The main characters in my work tend toward the realistic and are inspired by the ideas of flight, migration, and transcendence, subtly hidden in the ordinary. Muted tones with occasional bright splashes of color keep the subject at the center of the storyline and don't distract from the narrative.
The New York Metropolitan area inspires me with the diversity found here. From Long Island's beatific Great South Bay with boat hulls, marsh grasses and driftwood beaches to Brooklyn's water towers, fire escapes and city skylines, I explore both rural and urban artifacts in my work. In the midst of today's rush and tumble world, I strive to capture those fleeting, transitional moments between the past and the future. My aim is to represent the present, portraying a mindful glimpse of what simply is…
Shawn Carney Art joined Society6 on February 10, 2014.