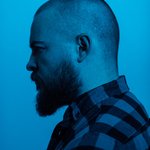 Shawn Lovering
Shawn Lovering is an independent filmmaker and photographer based in Toronto, Ontario.
Shawn's penchant for unearthing the beautiful, the painful, and the raw, manifests in a body of work rich in cinematic aesthetics and honest, accessible narratives. With a focus on strong visuals and even greater stories, his collective experiences influence his work — namely his previous practice as a social worker, and studio background as a designer and Art Director.
Whether he's directing a team, operating the camera, or editing, Shawn immerses himself in every project employing a journalistic approach, be it a documentary, branded content film, or commercial work. Based out of Milton, Hamilton, and Toronto, Shawn has traveled throughout North America in search of stories for clients big and small. Select clients include: Shaw Communications; the CFL; Wasserman Media Group; Leon's Furniture; Structube; LLSC; Modern Golf.
Read more