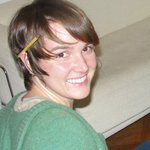 sheena hisiro
Sheena Hisiro has been drawing since she could hold a pencil. She currently lives in Brooklyn, NY where she is still drawing and loving every minute of it. Sheena is currently illustrating children's books, designing greeting cards, and drawing cupcakes. BFA in Communications Design from Pratt Institute. sheena hisiro joined Society6 on November 22, 2011
More
Sheena Hisiro has been drawing since she could hold a pencil. She currently lives in Brooklyn, NY where she is still drawing and loving every minute of it. Sheena is currently illustrating children's books, designing greeting cards, and drawing cupcakes.
BFA in Communications Design from Pratt Institute.
sheena hisiro joined Society6 on November 22, 2011.
Hoodies by sheena hisiro
46 results
Filter