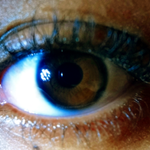 sheidizzle
My name is Sharolyn "Shei" Lonai Cameron and I enjoy drawing, painting, crafting, and photography. Styles I like best are macro, surrealism, abstract, and b&w. My favourite themes are duality, elements, world mythology, and metaphysics. In my free time I enjoy gaming, cooking, writing poetry, and studying foreign languages, earth sciences, astrology, herbalism, and comparative religion. My dream is to one day be able to make a living from my art. Thank you for viewing my work! sheidizzle joined Society6 on March 14, 2016
More
My name is Sharolyn "Shei" Lonai Cameron and I enjoy drawing, painting, crafting, and photography. Styles I like best are macro, surrealism, abstract, and b&w. My favourite themes are duality, elements, world mythology, and metaphysics.
In my free time I enjoy gaming, cooking, writing poetry, and studying foreign languages, earth sciences, astrology, herbalism, and comparative religion.
My dream is to one day be able to make a living from my art. Thank you for viewing my work!
sheidizzle joined Society6 on March 14, 2016.
sheidizzle's Store
11 results
Filter