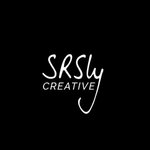 Sheldon Stewart
Hellos! My name is Sheldon and I'm a designer based in London. My style focus is mainly with the use of shapes and lines in my art. Aside from that, I am an avid tea drinker and RPG gamer! --- Now, have you bought one of my designs? If so, it would be really great if you could share a picture of it as you use it at @srslycreative on Twitter, Instagram and Facebook! Much thanks in advance! Also, feel free to visit/stalk/follow me on: Twitter: https://twitter.com/srslycreative Facebook: https://www.facebook.com/srslycreative Instagram: http://instagram.com/srslycreative Personal Website: http://sheldonstewart.co.uk/ You can also find my designs at: My Redbubble Store: http://www.redbubble.com/people/srslycreative My Curioos Wall Art Store: https://www.curioos.com/sheldonstewart My Live Heroes (Fashion/Apparel): https://liveheroes.com/en/brand/sheldonstewart Thanks for stopping by! Sheldon Stewart joined Society6 on July 10, 2016
More
Hellos! My name is Sheldon and I'm a designer based in London. My style focus is mainly with the use of shapes and lines in my art.
Aside from that, I am an avid tea drinker and RPG gamer!
---
Now, have you bought one of my designs? If so, it would be really great if you could share a picture of it as you use it at @srslycreative on Twitter, Instagram and Facebook!
Much thanks in advance!
Also, feel free to visit/stalk/follow me on:
Twitter: https://twitter.com/srslycreative Facebook: https://www.facebook.com/srslycreative Instagram: http://instagram.com/srslycreative Personal Website: http://sheldonstewart.co.uk/
You can also find my designs at:
My Redbubble Store: http://www.redbubble.com/people/srslycreative
My Curioos Wall Art Store: https://www.curioos.com/sheldonstewart
My Live Heroes (Fashion/Apparel): https://liveheroes.com/en/brand/sheldonstewart
Thanks for stopping by!
Sheldon Stewart joined Society6 on July 10, 2016.